Retail Store temporarily closed due to Covid 19​

We can ship supplies to you please contact us through email
UPDATE

It has been 7 days since we closed our doors due to Covid 19. Life as we know it has become very different for all of us and we in the Beadworks family are looking for ways to support our customers. We continue to plan on how to move forward with the business while practicing physical distancing.  This week we will have a staff member in the shop Wednesday March 25 and Friday March 27 between 11am-1pm. We can take your phone calls if you have any questions and take orders at this time. We also have jewellery repairs that our customers can arrange to pick up. We are looking into plans of delivering products to our local customers and offering free shipping in Canada for jewellery. Stay tuned, we will be increasing our presence on social media and appreciate any feedback and sharing you guys can give us. We also would like to thank all of our customers for their loyalty. We look forward to repairing your jewellery and creating beautiful beaded designs at our table once again. But for now we all know what we need to do to flatten the curve. Stay healthy everyone!    
We also thought it was important to note that a number of businesses on Granville Island have remained open during this crisis. As of Friday March 27 the Net Loft will be temporarily closing. The Public Market will however remain open as they provide an essential service. Their operating hours are being reduced starting Saturday March 27 9am- 5pm. Please note they are promoting the first hour (9am-10am) for seniors and immuno-compromised to shop. 
Visit https://www.granvilleisland.com/directory for a directory of shops and services and  links to individual businesses' websites and social media links.also follow @granville_island for updates.

With heavy hearts, we have made the decision to close our doors. These are strange and difficult times and we will do our best to supply you with whatever you may need at this time. Please contact us and we will arrange for a private shopping experience or ship supplies out to you. We want to be safe and this situation is changing rapidly. Thank you again for all your support. We would not be here without you! Stay healthy everyone!
​Dear Valued Customers,

We here at Beadworks are commited to fulfilling your beading needs.  Keeping up with recent events and with safety in mind, we understand that if it is too difficult to come to Granville Island, we are more than happy and willing to correspond with you through email and our other social media outlets like Instagram and Facebook. While we don't have e-commerce set up on our website we will try our best to mail you your supplies if needed.
New Owners on November 1, 2016!
​Long time managers Natasha Bernier & Linnea Stamp are the new owners of Beadworks.  They are excited to bring you to the best and most popular beading supplies from around the world!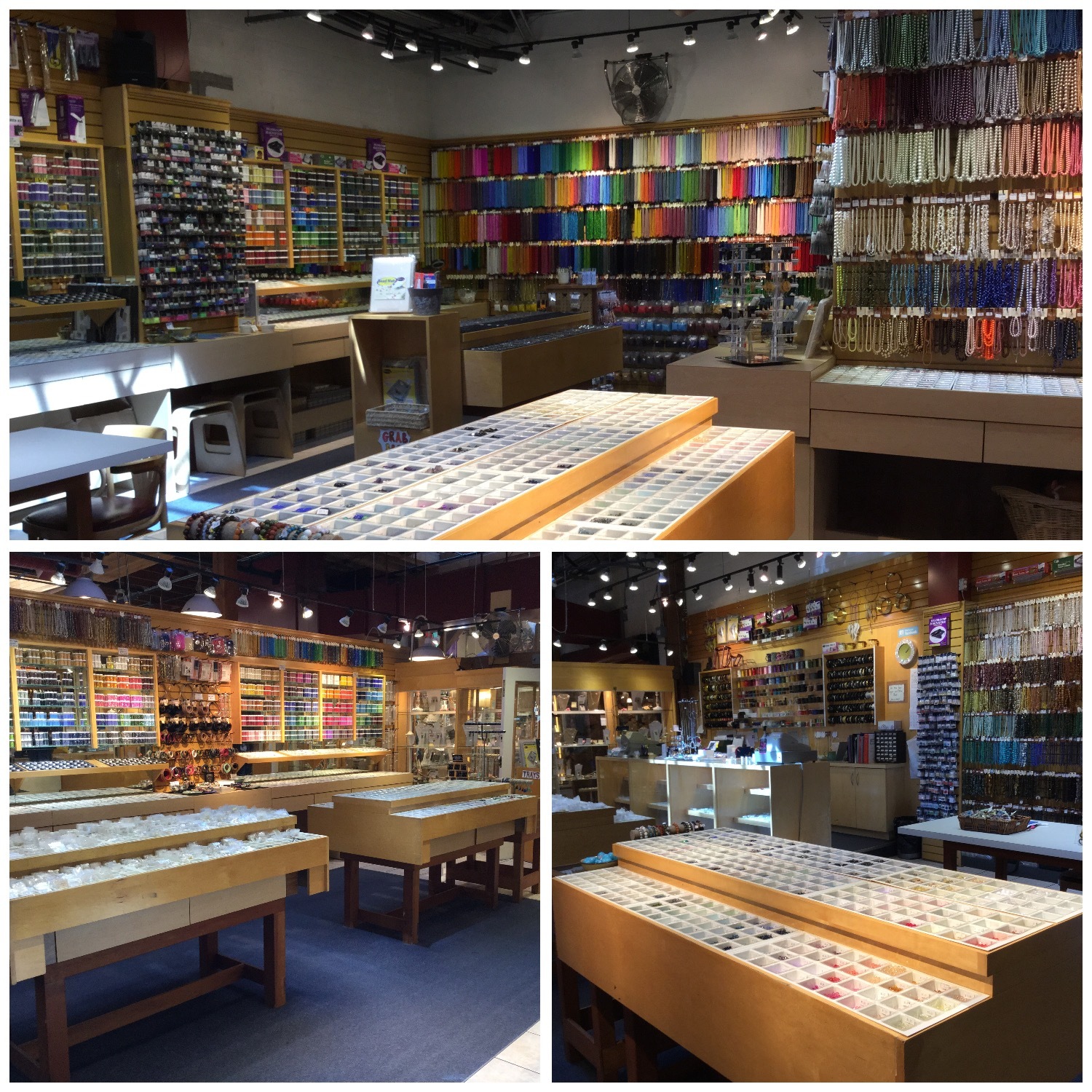 Vancouver's Family Bead Store Since 1986